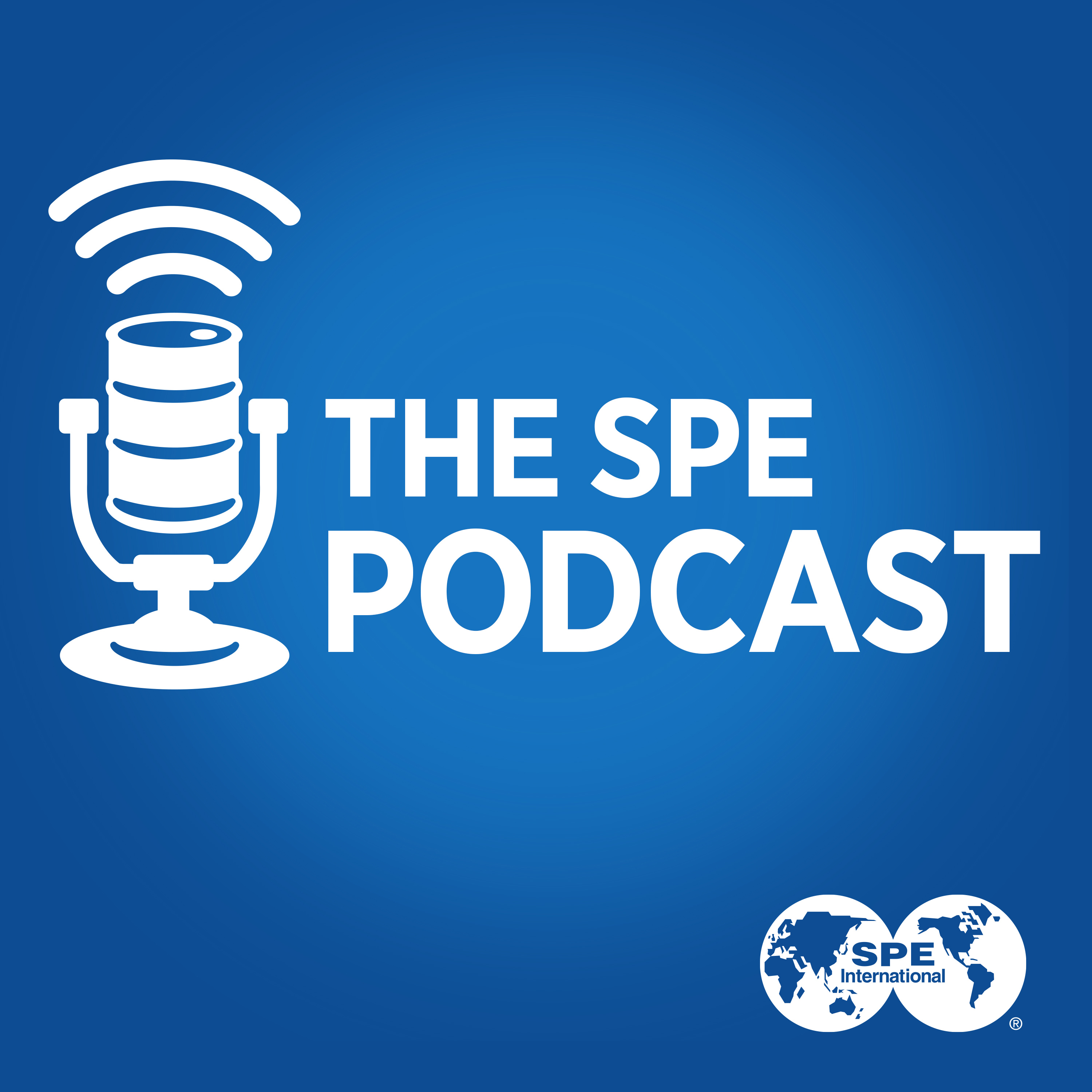 Welcome to the SPE Podcast
Sep 24th, 2019 by SPEpodcast
Hello, and thanks for listening to The SPE Podcast.
This is an exciting time for SPE, as we launch our podcast series. The basis for our show is to share. Share technical information, share soft skills, share stories that make a difference in the global oil and gas industry.
So, what can you expect to hear in these podcasts? SPE is an extensive organization, offering numerous programs and services for our members. Our staff is also well-versed in a broad range of technical topics. Basically, there is a lot of strong, beneficial content to choose from.
Many SPE podcasts will be in the form of interviews with industry experts about technical subjects. Others will include career advice, messages from SPE's President, stories about the contributions of our industry to society, sustainability topics, and more.  We will use the episode title to let you know which type of podcast to expect. To give you an idea, one of the early podcasts features petroleum engineer and well solutions expert, George King. This podcast is titled "SPE Talks To: George King". In the show notes of each episode, you can learn more about the specific content being discussed. The show notes also include links to key resources that will be of value to you.
Make sure to subscribe to get updates when we premiere new episodes. For now, we will debut a new podcast every one-two weeks on Tuesdays.
This is a great opportunity that we embrace. Just as our industry is undergoing a digital revolution, SPE is adapting to keep pace.  Embracing new mediums, such as podcasts, it part of that change.  We need to be where our members and oil and gas professionals are looking for information – and that includes podcasts.
We hope you enjoy the SPE Podcast… and take away something useful to your job and career along the way.  Your feedback is welcome, along with ideas for topics you would like to see us cover in future podcasts. You can also send your feedback to podcasts@spe.org.
Like what you are hearing? Rate us on your podcast app and leave a review – we love reading those, and it makes our day. You can also get connected with SPE on all social media, just use #SPEpodcast.
Thanks again, and enjoy!
Society of Petroleum Engineers on Social
LinkedIn | Twitter | Facebook | Instagram | YouTube
More Information
Event Calendar | Membership | Publications | Training | Resources
Share
|
Download(

Loading

)